Seattle's Independent Trade Bindery
An American Tradition
Puget Bindery is a family owned and operated trade bindery located in Kent, Washington. We pride ourselves on providing our customers with a quality bindery product, delivered on time and within budget.
Puget Bindery exemplifies a breed of classic American entrepreneurship founded upon a deep commitment to craft and long-term relationships that only formed through decades of fair-dealing and trust.
In 2000 Puget moved into its existing state of the art facility also located in Kent. In 2003 Dan Lowe retired leaving the company in the hands of Bob and Tip, who operated the company with an inclusive profit-sharing approach.
Employees purchased the company in 2019, and Bob and Tip continued to contribute their expertise in day-to-day operations through 2022.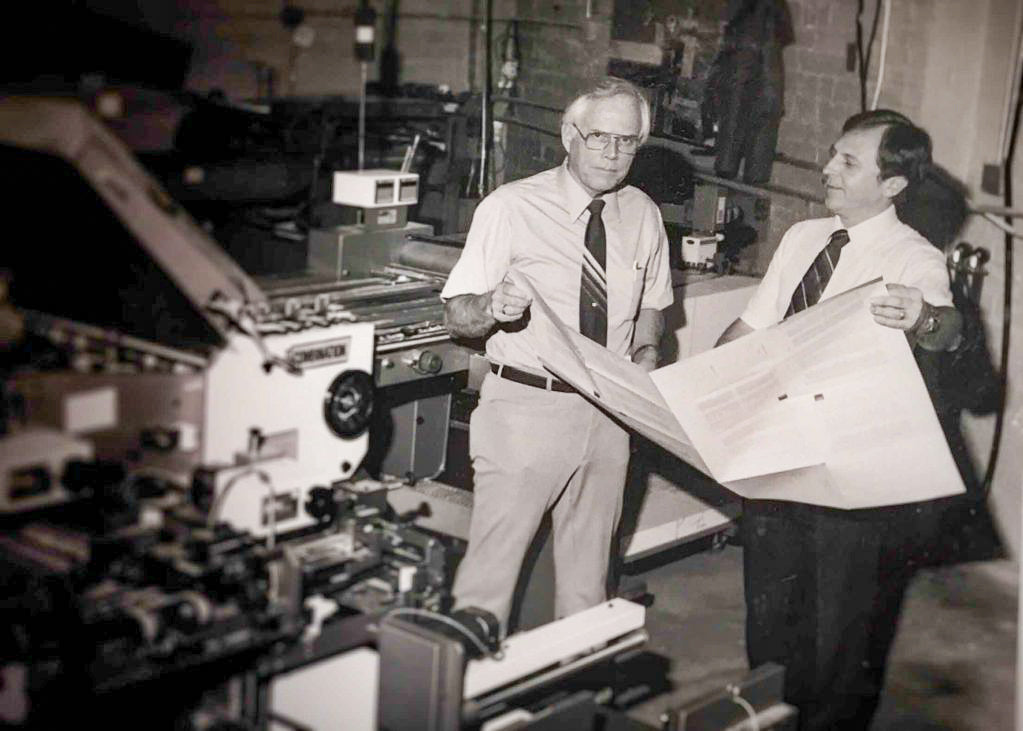 A Legacy Built Over a Century
 The Bayless family has been in the bookbinding trade since 1919. George A. Bayless, Sr. worked for Wards Bindery up until 1943 when he purchased the company and later changed the name to Bayless Bindery.
George Bayless, Jr. purchased the company in the early 1970s and operated the company with the help of Dan Lowe, Bob Bayless and Tip Bayless until 1995.